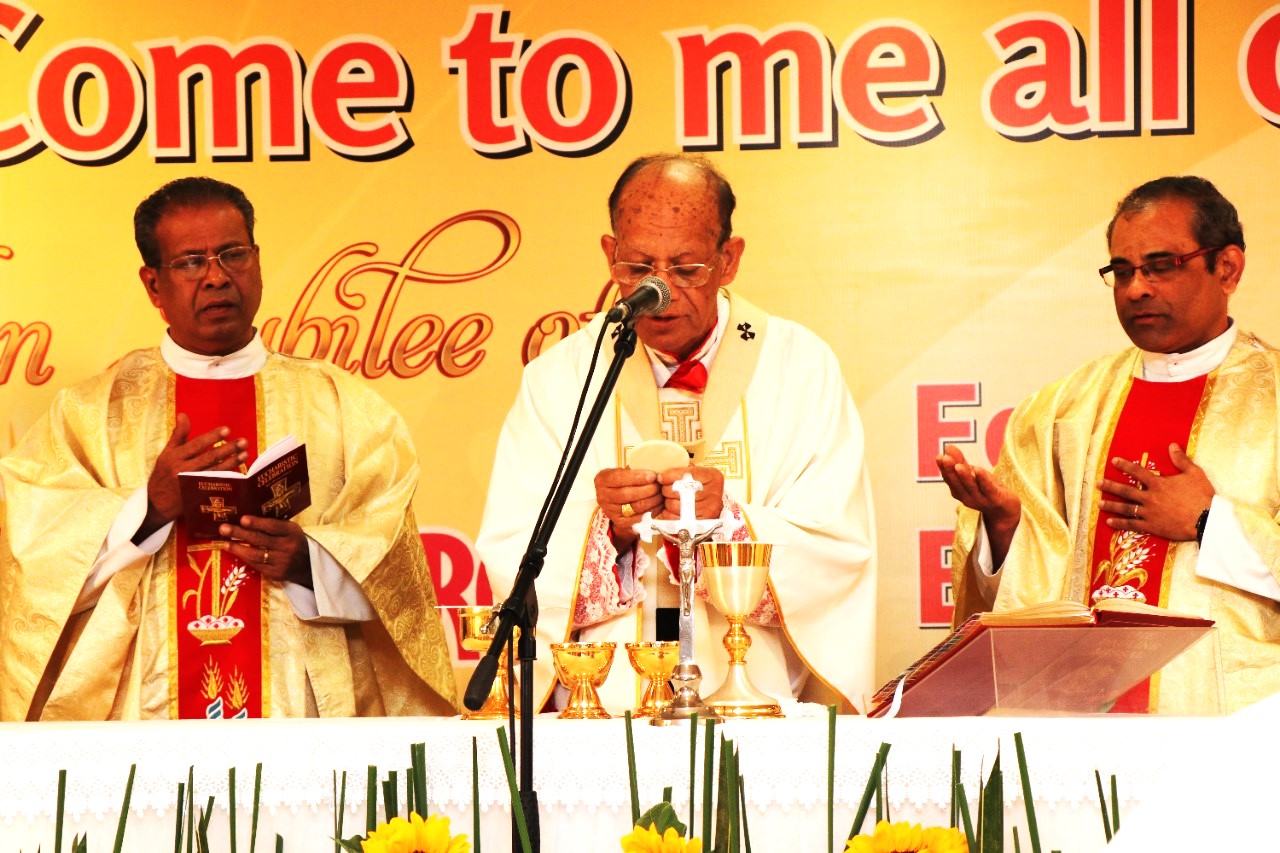 27 November 2022 was a memorable day for the Paulines in India. The feast of Blessed James Alberione was celebrated on this day. His Eminence Cardinal Oswald Gracias presided over the Eucharist. He thanked the Paulines for their contribution to the Church in India and reminded them of the prophetic qualities Bl. Alberione, the founder used for the glory of God.
Golden Jubilee of The Sunday Liturgy
The Sunday Liturgy, English version of La Dominica completed its 50 golden years of publication. The event was celebrated with due festivities thanking God for his constant blessing on this ministry. The specially designed Golden Jubilee Edition of the Sunday Liturgy was solemnly released by his Eminence Cardinal Oswald. During the celebration, all the Editors of the Sunday Liturgy and those who rendered their service in the technical and circulation departments were felicitated.
Release of a few New Titles from ST PAULS and ST PAULS Multimedia
It was a perfect feast day gift for our beloved Founder as we released two new titles, Meet Jesus the Divine Master from above and Powerful Prayers for all occasions, written by Fr George Kaitholil (95th Book) and compiled by Fr Johny Panamthanam, respectively. During the celebration, we also released a Mp3 music album which consists of Hymns from the well-known hymnal "With Joyful lips". This album from St Pauls Multimedia is the 17th Music Album of Fr Johny Panamthanam.
Release of the New Testament Audio version (Dramatised) from the Canonically Approved New Community Bible (NCB)
Trying to fulfill the desire of our Founder for the Word of God, ST PAULS Multimedia came up with a suggestion two years ago to have an audio version of our Bible, The New Community Bible. The work for this herculean task began immediately, under the able guidance and hard work of Fr Johny Panamthanam, which is nearing its completion. His Eminence Oswald Cardinal Gracias released the Audio version of the New Testament.
We consider it as a special blessing of our Founder that the Catholic Bishops Conference of India (CBCI) granted us Canonical Imprimatur for the New Community Bible.
comments