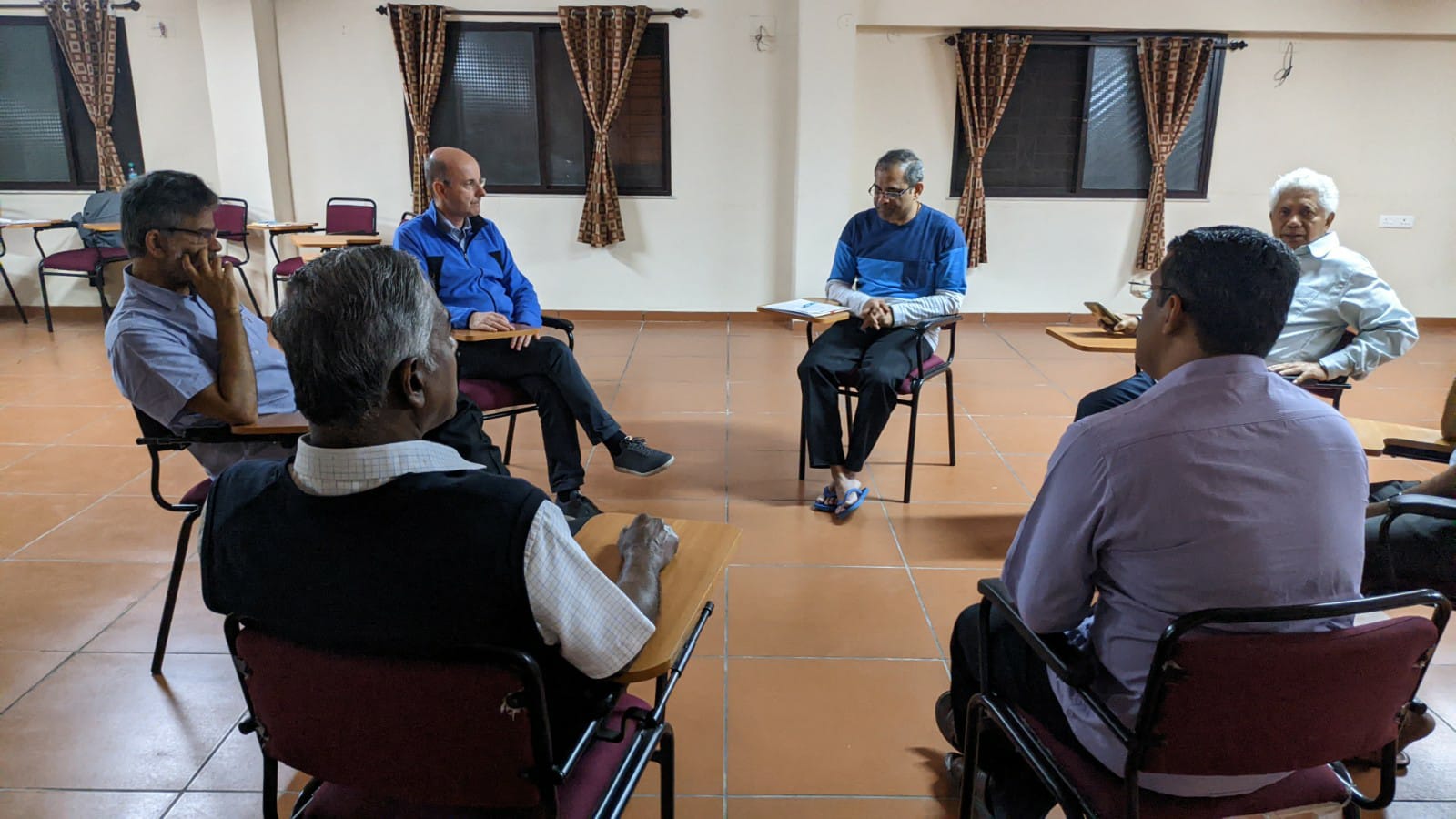 Day six began with the morning prayer led by Fr Herman Dungdung, followed by the celebration of the Eucharist, presided over by Fr Joseph Thulumpenmakel. In his homily, Fr Joseph, quoting Pope Francis, invited everyone to be an Easter people rather than a Lenten people. More than human planning, we need to come to the Lord in the Tabernacle for enlightenment and strength.
The Chapter session began at 9 a.m. with the invoking of the Holy Spirit led by Fr Johny Panamthanam. After the prayer, minutes of the the previous day's meeting was read and passed with minor amendments. Following this, Fr Dominic D'Silva presented to the assembly a news report on day 3, 4, and 5 which will be send to the Secretary General. The assembly passed the report with minor modifications.
The morning session continued the discussion on the Apostolate in its various forms – Publishing, distribution, education and a parish ministry. There was detailed discussion on training of personnel, empowering Regional Language Publications, entering into social media platforms and expanding various sectors of our apostolate. With regard to strengthening our distribution system, various ideas were suggested, including expanding to different prospective cities of India, UK and Ireland. There was also a detailed discussion on the education dimension of our Apostolate. Fr Sajith and Fr Dominic updated the assembly about the current status of our colleges. The assembly suggested that we go forward with careful planning and prudent investment. Further, in our parishes we need to continue to maintain the Pauline colour and introduce a parish management software.
In the afternoon, Superiors and delegates shared the reports on administration and leadership. Many suggestions for effective and efficient administration of our resources were put forward.
The day's session ended at 8.00 p.m. with the Eucharistic adoration conducted by Fr Dominic D'Silva.
Joby Mathew, ssp
comments