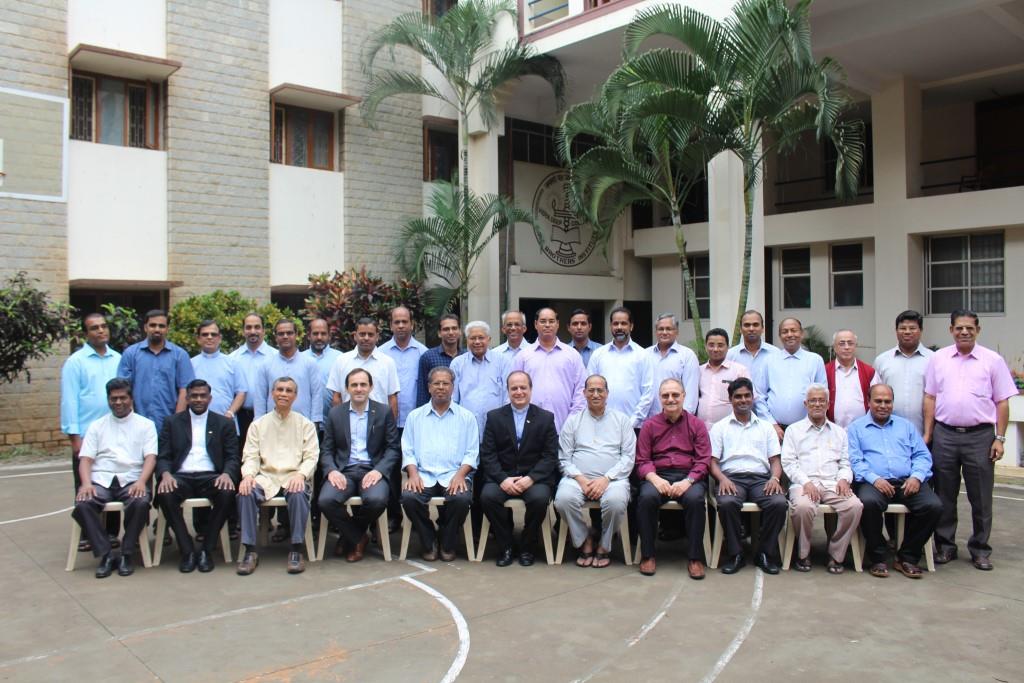 The members started the day with the celebration of the Eucharist. Fr Devasia P., the main celebrant, in his homily emphasised on God's mercy, protection and providence. He also well connected the life of our Founder and the faith-experiences of Paulines with the liturgy of the Word.
The members commenced the activities of the day with a short prayer led by Fr George Chathanatt. Later, the members viewed an inspirational video clip in which Cardinal Luis Antonio Tagle defined the words like: Preferential Option for Poor, Social Dialogue, and Social Media.
The actuaries, then, presented the minutes of the previous day. Thenceforth the assembly carefully went through the Priorities and the Operative Guidelines during the day and unanimously approved the final Chapter Document.
The Superior General addressed the members expressing his gratitude to the previous Provincial Government and wished God's blessings to the in-coming Provincial Superior and Team. He also urged the members to work as a team despite of differences because we are Apostles: "I do everything for the Gospel" (1 Cor 9:23).
After the Superior General's address, Fr Celso, the General Councillor, gave clarifications on certain issues which were raised in a letter that was addressed to the Chapter.
Later, the actuaries presented the minutes of the day and with a short prayer the activities of the day came to an end.
comments