No. 301 * An Online Newsletter of the Apostolic Sector * 301 SEPTEMBER 2018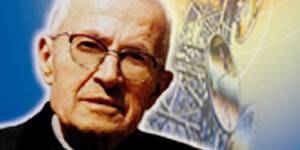 Meeting of Directors of Apostolic Units & Editors of Regional Language Publications
Passion for Apostolate was the voice running around as the Directors of all the apostolic units and Editors of our Regional Publications came together for a three day meeting in Mumbai from 6 to 8 September, 2018. This coming together was so well planned that sufficient time was kept aside for common sharing of concerns and policies. Fr Provincial during the Eucharistic celebration on the opening day emphasized on sustaining great passion for doing apostolate in a creative way. Fr Sebastian Thomas, DGA, in his opening address, expressed joy and satisfaction at the way we commit ourselves to the Apostolate and he emphasized on being open to every idea and be passionate in our responsibilities. Fr Saju George, the Financial Administrator reiterated the importance of complying to all the rules and regulations in our monitory transactions and proper documentation related to respective offices and staff. Prof Adrian Rosario, a well-known resource person on Management in his address to the group, explained different aspects of management, both the Human resources as well as material resources. Fr Joby Mathew, the Marketing Director, emphasized the need to market our products in all our centres. Fr Johnson V, the General Editor, in his address to the editors of Regional Publications reiterated the need to focus on our apostolic value and mission while choosing manuscripts for publications. In his final address, the DGA, explained results of a study done by him on the movement of books published by us in our book centres. This report was an eye opener to the entire team as most of us felt that there is much to be done in this regard. He exhorted all to have a passion for doing what is to be done and let our apostolate be motivated by commitment to the common cause of spreading the Good News of Christ.
Thanks and hearty congrats to Fr Sebastian Thomas, the DGA for the organizing and meticulous planning of the meeting.
First Religious Profession – Lagos, Nigeria
8 September 2018, the Birthday of our Blessed Mother Mary, was yet another day of blessing, rejoicing and sincere gratitude to God for the Pauline Family in Nigeria! The community of Lagos was privileged to hostthe First Religious Profession and Vestitionof our two Novices, John Okoh and SixtusOnuoha.
The Holy Mass was presided over by Rev FrJiksonMullasseril, ProvincialCouncillor, Novice Master and Delegate to the Community of Lagos. Pauline priests representing Ibadan, Enugu and Port Harcourt and a few priests from the neighboring communities and parishes concelebrated with him. Many religious sisters, relatives of the newly-professed, parishioners of Saint Paul's Church, Iju, and members of the Pauline Family participated in the historic event.The First Profession of John and Sixtus was followed by the renewal of Religious Profession of four junior brothers named Desmond Shinshimia, James Edeh, Michael Muogbo and Valentine Obukaneme.
Father Jikson's homilywas a reflection on the importance of 'call and consecration'. "God calls and consecrates those whom He chooses even from our mother's womb," he said. This might seem absurd and foolish in the eyes of the world. But for those whom He calls, it is a matter of joyful surrender to God's will in keeping with the total surrender of Mary, Our Blessed Mother to the will of God. He proposed to the newly professed four effective weapons to help remain steadfast in their consecrated life: the Holy Eucharist, the Holy Bible, Prayer and Devotion to Mary. If we use these four weapons in our daily life, we can combat and win over any temptation and persevere in our vocation. Fr Jikson also urged the Christian community to support the newly professed with constant prayer and encouragement.
A short reception and dinner brought the day to a close. While we thank the community of Lagos forthe meticulous planning of the event, we wishBrothers John and Sixtus all the best for living up to God's call to be of service to Church and society through their mission in the Pauline Family.
SPICE Action 2018
All things have a beginning and as goes the saying, well begun is half done! SPICE Bengaluru kicked off its new academic year on 11 September 2018. Students of the newly introduced diploma courses and regular courses along with the current SPICE students attended the event. Ms Rashmi Shetty, who has vastexperience in the field of communication and is a renowned RJ and motivational speaker, was the Chief Guest. Fr Thomas, Director, SPICE Bengaluru, Mr Cyril, Course Coordinator, SPICE Bengaluru, were also present.
The event commenced with a silent prayer seeking the blessings of God Almighty. The performance of the college choir under the guidance of SPICE faculty MrDan stimulated the energy of our students, followed by the lighting of the lamp and readings from the holy scriptures like the Gita, the Bible and the Quran. Fr Thomas, Director of SPICE, updated the students and their parents as regards the mission and vision of SPICE. His advice to the students was that, given the media scenario prevalent in society, a SPICE student should unfailingly stand for the truth and sincerely strive for the betterment of society. The screening of projects by SPICE Bengaluru studentsserved as a platform for the projection of the talent and creativity of the students of SPICE.The Chief Guest, Ms Rashmi Shetty, evoked the inner talents of students in her keynote address. Quoting examples from the life of superstar Rajinikanth, Ms Shetty made students think and believe in what they are and be unique.
This was followed by the announcement of SPICE Bengaluru Student of the Year, acknowledging outstandingachievements of its students. The nominee videos were played and Ms Rashmi Shetty along with Mr Cyril announced the Student of the year for the academic year 2017-18. PrathishDilin D'Souza and Vishnu Vijay shared the student of the year award this year Which was handed over to them byMs Rashmi Shetty.
Teachers Day @ ST PAULS COLLEGE, Bangalore   
The future of humankind lies not in new technological inventions and scientific breakthroughs but in the hands of ambitious teachers. The students of both ST PAULS COLLEGE & ST PAULS INSTITUTE OF COMMUNICATION EDUCATION organized an event on 4 September 2018 to felicitate the members of the faculty of SPC &SPICE,honouring them for their hard work, dedication and continual support in educating every student. The programme commenced in a traditional Indian way, the faculty, including Fr Director and Fr Principal were symbolically presented with a rose as they entered the auditorium. The shortprogramme had a good impact on all present. The students of ST PAULS COLLEGE put up a creative performance through dance, singing and speech which made "Teachers' Day" memorably enjoyable.The active and enthusiastic participation in the games conducted was well appreciated.
Father Thomas MJ, the Director and the Administrator, in his address dwelt on the vital role played by every teacher. Recalling the Sanskrit sloka, "mata-pita-guru-daivam", he reminded the gathering about the importance of a teacher in the life of a student. He extolled the teachers, saying, "I salute you all for your passion for teaching and for your commitment and dedication and for being part of the family of St Pauls."
Likewise, Fr Plavendran, the Principal, also gave his valuable teachers day message to the gathering. The meritorious students who excelled in their academics were also felicitated. The programme included a meaningful song sung by the II B Com students who humbly requested the teachers to forgive all mistakes committed knowingly and unknowingly. An interesting game for teachers made the event a thoroughly enjoyable and fun-filled one, the celebrations ending with a rendition of the College Anthem.
Renovation of Saint Paul Book and Art Centre, Kochi
The furnishing of the new building and the renovation of the old Book Centre which commenced sometime in mid-July is in full swing, with two contractors handling the task, one for the structural work and the other for the interior design.Work in the new building is nearly over while the renovation of the old centre will take some more time. We hope to complete the work by the beginning of November. The refurnished and spacious book centre is all set to become a centre of attraction for prospective customers. We hope to improve our service in a big way. With more than Nine wholesale and retail shops, Broadway, Ernakulam is indeed a hub for religious articles. But what distinguishes us from others is the vast collection of religious and moral titles on display both in English and the local language, Malayalam. Our emphasis being to improve on that, we hope to create a separate section where the Word of God and other spiritual books will be displayed in whatever languages possible.
FDP in ST PAULS COLLEGE
Faculty Development Programme was conducted in ST PAULS COLLEGE on Friday, 14 September 2018. The resource person for the academic event was Dr. Cynthia Menezes, the coordinator of Management Studies, Bangalore University. The theme of the programme for this year was Pedagogic and Personal Effectiveness among the Faculty. Although it is mandatory for every college to conduct this event, it is very special for ST PAULS COLLEGE, Bangalore this year that it was open to faculty members of other degree colleges as well. As many as twenty persons from various colleges both from Karnataka and Tamilnadu participated in this event. Fr (Dr)Plavendran welcomed the gathering and stressed the relevance of the theme While Fr Thomas emphasized that learning is the ongoing process and a programme such as this will help us improve our teaching skills.
Dr. Cynthia emphasized the following objectives:
Recognizing the cognitive processes of being a Teacher, with respect to individual strengths, responsibilities and subject wise capabilities.

Development of a Teacher as an interpersonal, administrative and self-accomplished persona.

Augmentation of the Training proficiencies.

Proactive regeneration of the distinct characteristics of the person in one's working space.

Creating a role model of self for others to appreciate and emulate.
The dynamic sessions concluded with the participants sharing positive feedback. We congratulate our fathers for conducting such a wonderful programme during this academic year.
New Arrivals / Reprints
Heal Me My Lord by Fr Elias Vella, OFM Conv
Hospitality: A Key to Eternity by Fr (Dr) Shailendra Rodrigues, IMS
-------------------------------------------------------
Reprints
Celebrate the fullness of life--------------- J Maurus
In the name of Jesus-------------------------Henry J Nouwen
Only Necessary Thing----------------------Henry J Nouwen
Seven capital Sins-------------------------- J Sheen
Walk with God----------------------------- J Sheen
40 Stories that stir and inspire------------Saji Antony
99 Change makers--------------------------F M Britto
A Concise Catechism for Catholics------Fr James Tolhurst
What you should know about Mary------ChaelenceAltemose
What you should know about to Sacraments--ChaelenceAltemose
You can make a difference----------------- Alfonso E
Power filled healing prayers----------------Michael Raj SSP
Divine Renovation---------------------------James Malon
Bouquet of prayers for Students------------Andreas Beck
Personal Counselling-------------------------J.M. Fuster
Staff Orientation Day Program
In the month of May 2018, all staff- teaching and non-teaching- at St Pauls Institute of Communication Education received an email from Fr. Dominic, our Director, asking that we mark 4th August 2018 in our calendar as a day for a 'special'orientation program.
This particular directive was included in an email listing the dates of the various commencement programs for the new incoming student batches. Given this background, as staff, we planned for another office day - it was Saturday, after all- on 4th August 2018, to attend a bespoke staff orientation ceremony. As we drew closer to 'the' day, we were gently reminded not to plan anything for the upcoming Saturday, as it has been blocked for us.
Come 4th August 2018, after morning prayers, we all walked up to Alberione Hall, under the impression it will be a regular orientation program like the ones we organize for our students….. Only to realize, as the program commenced, what a spectacular session was in store!!
The morning session
A smiling Fr. Dominic welcomed all of us in the hall. We were a staff strength of eighteen.Fr. Dominic showed us an impressive video how the Society of St Paul came about, introducing us to Bl. Alberione and his mission, during a particularly turbulent time in history. And how that lead to a congregation dedicated to media and education. We were also reminded of our institute's vision and mission to media education.
Once through with this remarkable video showcase, Fr. Dominic, introduced us to Ms. Pearl D'Souza- founder PrePearl Training Development.Now, as staff, we knew Pearl conducts orientation programs for our UG/PG students and the feedback from students suggest these are informative, immersive and engaging sessions.
The workshop
Pearl introduced herself and asked us to introduce ourselves, our name and what we do at St Pauls. Once through with the self-introduction, she moved us across the hall. We were seated in groups of two, asking each other questions regarding our influences, our wins, memorable instances, what drives you, people important to us etc. All the while, we worked the line and thus met with most of our colleagues. This activity definitely helped us get to know our coworkers better.
From then on, it was akin to a corporate strategy session, as a part of a group, there were 4 such groups, all members were asked to narrate any 1 of our personal stories and our co-team members had to appreciate us for what we had said/done/demonstrated. All of us were given certificates type cardboards- so we could affix our group members' appreciation chits of 'our core values'- to help us keep the positives what others have to say about us for posterity.
It was heartening to see that some of the values were repeated across groups. From this exercise, Pearl helped us deduce that while singularly weall have great qualities, (now since these values repeated across groups) as a team, together we are the best and can achieve so much more. And our collective best attributes, will go a long way in helping us define, deliver and put forth the best for our institute
Lunch Meeting
As our session drew to a close, with happiness writ large on all out faces - learning about our strengths, how we all impact and add up to the big picture –having been a part for a well thought of learning-cum-motivational session, Fr. Dominic surprised us with a sumptuous biryani lunch treat.
Our meeting as a team continued at lunch and Pearl was happy to oblige and answer any questions a few of us had and meet staff for a one-to-one brief discussion.
Thank you!
On behalf of all staff members, a big thank you again, to the management team at St Pauls Institute of Communication Education, particularly Fr. Dominic organizing a truly 'special day' for all of us.
Fresher's Party
This academic year started on a nice and different note for us at St Pauls, as we (the second year students) organized our first fresher's party for the new batch of F.Y.B.Voc and F.Y.B.M.M (from the women's college)students. This event was organized on Tuesday, 11th September 2018.
Fresher's Party- Netflix 2018 was entirely a team effort.As astudent-team, we learnt how to organize, plan and run an event completely on our own for the very first time. We brainstormed, came up with bright ideas and choose the best amongst them - "Netflix"- to be the theme for the party. From then on, decisions were made regarding, the décor, logistics, refreshments, sound, etc. We are particularly proud of the décor and setup, as it was all done in a day's time. We experienced firsthand how planning and execution is a difficult task to pull off, as it involves a lot of intense time management skills and communication skills.
On the other hand, we felt we could have planned the execution of the program better, especially the flow of event, we thought this was the impact of starting the décor and setup work pretty late in the day.
To sum it up, we've pretty much learned the dos and don'ts regarding a lot of things- related to organizing a program from start to finish, like coordination, team work, management skills, etc. We learnt how to manage various departments together and when pushed, figured how- to and managed to get all our work done, within the mandated time period. All in all, it was a good experience and everyone, specifically the FY's, who enjoyed this program. So it all paid off.
We thank Fr. Dominic, Fr. Francis and especially our course coordinator Rebecca Madame, as without their support, we, the S.Y.BVoc, S.Y.B.B.A and S.Y.B.Sc students wouldn't have had the opportunity to organize such a special event.
It was a great learning experience for us to organize such an event. We look forward to the management giving us more opportunities in the future to organize in-college events, especially the upcoming annual fest 'Mediathon'.