No. 297 * An Online Newsletter of the Apostolic Sector * 28 APRIL 2018 ----- Due to the Holiday seasons there will be no edition of Paulswave till June 15, 2018.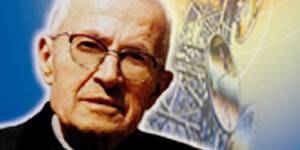 Alberione Speaks...
In our life it is necessary to know how to accept the mortifications that are imposed by our office and we must not use the apostolate to please ourselves. The means of the apostolate are to be exploited for souls (FSP58, p. 265).
AICE PARTNERS NIGERIAN UNION OF JOURNALISTS (NUJ)
Alberione Institute of Communication Education (AICE), in Nigeria is now affiliated to Africa's number one body of Journalists; Nigerian Union of Journalists, a rare feat achievedwithin six months of its existence.
In a letter dated March 13th, 2018 and signed by the Senior Assistant National Secretary of the umbrella body of practicing journalists in Nigeria, Mr. GbemigaBamidele said, that they have noted the efforts, the Institute is making towards training of youth and adults in journalism and media literacy which is worthy of commendation.
The Nigerian Union of Journalists, granted the Institute's request for affiliation unconditionally based on the quality of its faculty members and training programmes which they believe would strengthen the practice of the media profession in Nigeria.
Consequently, in the words of the Union, "you can always inform us of any other areas you deem necessary for further partnership and collaboration" the body concluded.
We appreciate the hard work of the team AICE under the leadership of Fr Jikson MV.
CBCI OFFICE/COUNCIL AND REGIONAL SECRETARIES' MEETING IN GOA.
A National level Meeting of the CBCI Office/Council Secretaries & Regional Deputy Secretaries was held in Goa from 2-5th April 6, 2018 in Goa. 25 participants representing 14 regional Bishops' Councils in India and 6 National Institutes were present at this Annual meeting. Fr Renold Pascal, CBCI Media Secretary was also an active participant in the meeting and was in the organizing team from the CBCI Secretariat.
The Assembly discussed on building strategies to implement the resolutions taken by the Bishops' Conference at the Plenary Assembly held in Bengaluru in February this year. Fr Renold says, "I was a Pauline, interacting among the 'second-line commanders' of the Catholic Church in India. They were simple, friendly and approachable. Participating in this meeting meant, laying 'inroads of friendship' into the length and breadth of the Church in India". We wish Fr Renold to move ever onward into the fields with a Pauline zeal.
6TH CONVOCATION: CELEBRATION OF ACHIEVEMENT & RECOGNITION
SPICE Mumbai witnessed a unique celebration of achievements and recognition of young professionals at its 6th Convocation ceremony held on Friday, 27th April 2018.
"Carry your mind along with your heart, ready for rejections at outset of your careers, and care enough for your health," said Agnello Dias, the Chief Guest and Chairman & Co-Founder Taproot Dentsu, while delivering the keynote address.
As many as 37 students of Postgraduate Diploma in Journalism, Advertising and Public Relations were awarded their degrees. St Pauls Institute ever identifies and admires media and communication students for their incomparable performances, no exception this academic year, too. Shannon Tellis and TrishalaSanzgiri from Journalism and Public Relations batch were awarded BEST STUDENTS TITLES. Further, Sangram Gunderwar and Vedika Modi received Certificates of Merit as Best Class Representatives.
"Henceforth, its your moment, to bring about the change to enhance human life and to safeguard the highest sacredness of media industry," challenged the students Fr Dominic, the Director, in his address. He also highlighted the importance of Being Changemakers, Indulging into Culture of Dialogue and Doing Research.
While Fr Sebastian Thomas, the DGA, encouraged the students to foster learning and creativity in their professions. Carol Andrade, the Dean, and Margaret da Costa, the Course Director, Advertising & Integrated Marketing Communication and Public Relations, also addressed the convocation gathering.
Fr Francis Xavier, the Asst. Director and coordinator of Convocation 2018, expressed profound gratitude to Faculty, non-teaching staff, Students, Collaborators who always one way or other contribute to the steady growth of SPICE.