Ibadan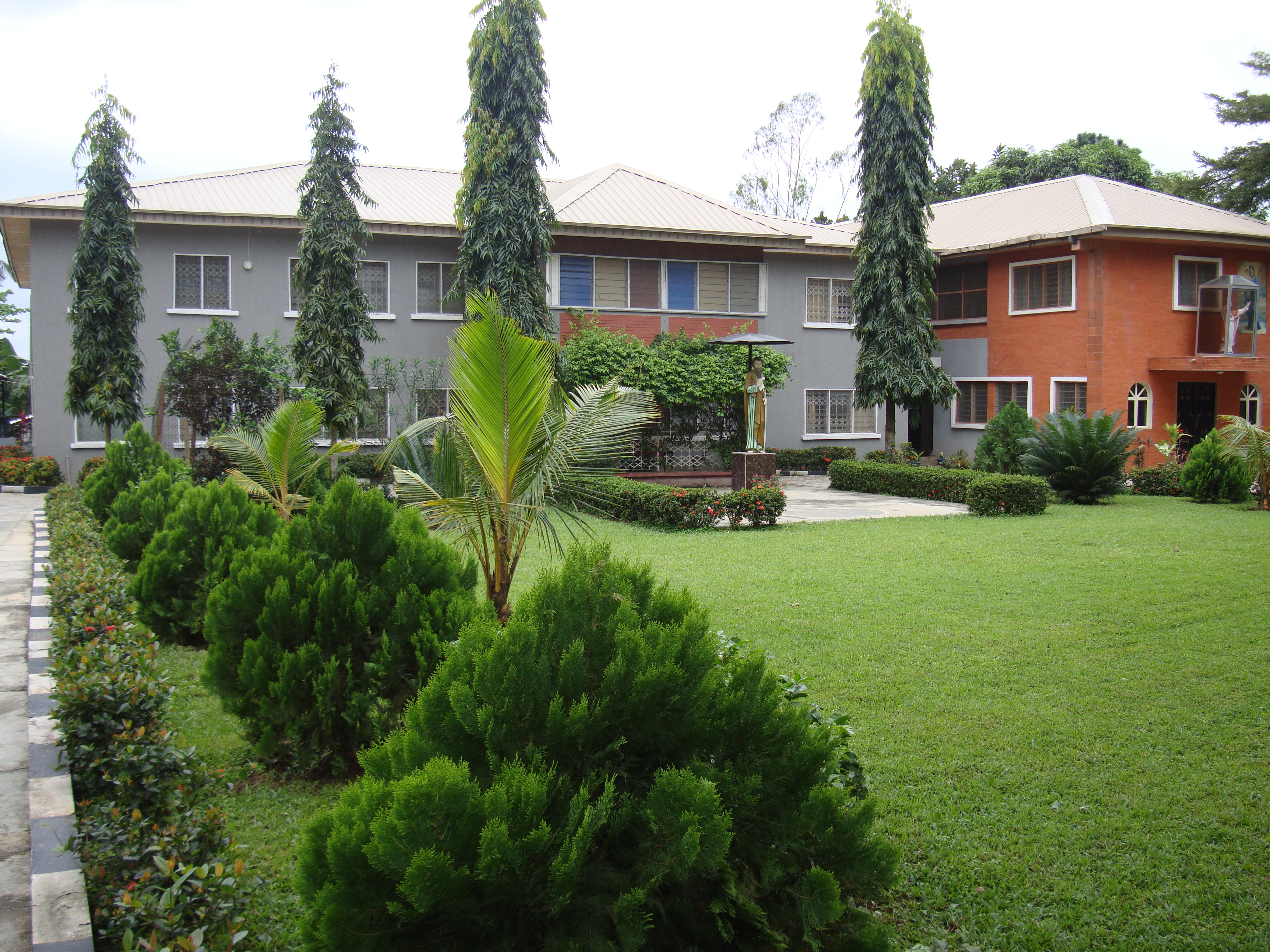 Community of Ibadan
When Fr. Renato Perino was the Superior General of the Society of St Paul, he wanted to expand the Society of St Paul in the African countries, especially in the English-speaking areas. In 1990, Fr. Renato Perino delegated Br. Basil Chennamkulam, one of the General Councillors, to make the preliminary inquiries by visiting some of the countries in Africa. After the necessary visits, study and reflections, he recommended to the General Government to start with Nigeria.
Archbishop Felix Alaba Job of Ibadan welcomed the Paulines into his archdiocese. Thus on 7th October 1991, on the feast of the Holy Rosary, the Society of St Paul began its presence in Ibadan, Nigeria, with Br. Basil as the representative from the General Government and with Fr. Leopoldo Bothawara from the Philippines. Soon, Fr Carlos Baradas (Mexico), Fr. Mark Fonseca (India) Fr. Dominic Vellaiparambil (India) and Br. Girolomo Shim who was a temporary professed brother from Corea, joined the community which was established in a rented house in Bodija, Ibadan. Br. Basil then found a suitable place at Rotimi William (Bodija) and bought one acre of land with a building in it. This became our first house in Nigeria.
Together with the establishment of the community, the Book Centre Apostolate too began in a new building belonging to the Archdiocese, situated in front of the Cathedral of Ibadan at Okepadi. Later on, the Archbishop gave us the possession of an adjoining piece of land where a four-floors Book Centre was built by the Society of St Paul.
Due to cultural differences and lack of members, the growth of our presence was difficult. Hence, the General Government handed over the entire Nigeria mission to Indian Province in 1996, and thus the India-Nigeria province became a reality. The first members of this community were Fr. Joseph Kolencherry (delegate), Fr. Abraham Nedumpuram and Herman Dungdung (Temporary Professed). On 25th May 1997, Fr. Joseph Kolencherry died in a tragic road accident. Fr. Abraham Nedumpuram became the delegate. The apostolic activities were strengthened with the arrival of Fr. Thomas Manimala from India.
The house was renovated and an additional part was made in 2007 for recruiting vocations. Today, this community functions as a house for formation and apostolate.
---
Ibadan

Location
Ibadan
Address



Society of St Paul
31, Rotimi Williams Avenue
Bodija G.P.O. Box 19220-Dugbe
Ibadan, Oyo State, NIGERIA

Phone
+234-8066985872
Email
stpaulsnigeria@gmail.com
---